We strive to do more than simply treat the symptoms of dental problems. Dr. Markose will work to identify and fix the underlying cause for cosmetic and functional dental concerns. This approach allows us to deliver longer lasting, more natural looking results for our patients.
We utilize advanced technology in our office to deliver quicker, more precise diagnosis, personalized treatment plans,and comfortable treatment options.
Panoramic X-rays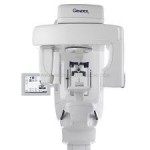 Dr. Markose uses Panoramic X-rays. These advanced x-rays produce wrap-around images of the face and teeth for a complete view of the occlusal system. The Panoramic X ray is able to deliver images that are generally unable to be seen with traditional dental x-rays, allowing the dentist to intercept problems at their earliest stages.
Panoramic x-rays are more comfortable for the patient. The scan is quick and because the technology takes an extra-oral image, there is no film placed in the mouth.
_
Digital Imaging
Digital imaging is an important component of Dr. Markose's diagnosis and case planning process. He uses a number of tools including digital photography and digital x-rays to capture multiple views of the occlusal system.Together these technologies allow Dr. Sisler to make a precise diagnosis and develop a personalized treatment plan that will deliver the best results.
Digital imaging makes it possible for Dr. Markose to communicate more effectively with the patient and other specialists involved in treatment. Co-diagnosis is when the patient is able to see the problem and help the dentist reach a solution. This helps patients feel more comfortable and in control of their own dental health. Digital photography allows Dr. Markose to educate the patient on the treatment options and in some cases, visualize the end results before any work is done in the mouth. Digital images can be shared instantly with other specialists,allowing Dr. Markose to better coordinate treatment.
Digital intra oral cameras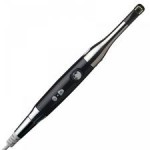 Unlike photographs used in dentistry in the past that could days or weeks to be developed, digital photos are available in seconds and can be displayed on computer screens within minutes. Digital photos help to retain visual information that X-rays do not show and aid the doctor in diagnosis and treatment planning dental challenges that can be undetected during the physical examination.
_
High-Magnification Surgical Loupes
Quickly becoming the new standard in dental care, surgical-quality loupes are lighted magnifying lenses mounted on a frame. We wear these loupes on their head, much like an eye doctor might, to view your teeth and soft tissue with magnification to increase precision
Ultrasonic Endodontic Hand-pieces
These state-of-the-art dental tools use a quartz piezoelectric vibrator system for root canals and other endodontic work. Using ultrasonic oscillation waves, these allow for quicker, cleaner, and less painful endodontic procedures
Computers
Our office is state-of-the-art and have computers in all treatment rooms, as well as the business offices.This ensures a seamless, paper-free treatment protocol, where the majority of your records are kept electronically (and backed up to prevent loss of information).
We have TV monitors in every operatory
Ultrasonic Scaling
Scaling and root planning are a method of deep cleaning the teeth and gums. We offer ultrasonic scaling to remove stubborn plaque and stains from the teeth. The ultrasonic technology is more comfortable than traditional dental tools which scrape teeth
Teeth Whitening system
We offer Kor Whitening and Zoom whitening systems